Our work
Case studies | Work samples | Testimonials

Raffa Financial Services
Steve Heger | President
Raffa Financial Services, Inc. hired Q4intelligence in May 2017 and the company was warmly welcomed into the network of Q4i agencies. While we were a successful agency, we recognized that there was a definite need to reexamine everything that we were doing from top to bottom to take us to another level. Everyone at Q4intelligence has been hard at work for us ever since.
We employ Q4intelligence for agency leadership consulting, agency marketing, agency planning, and sales training.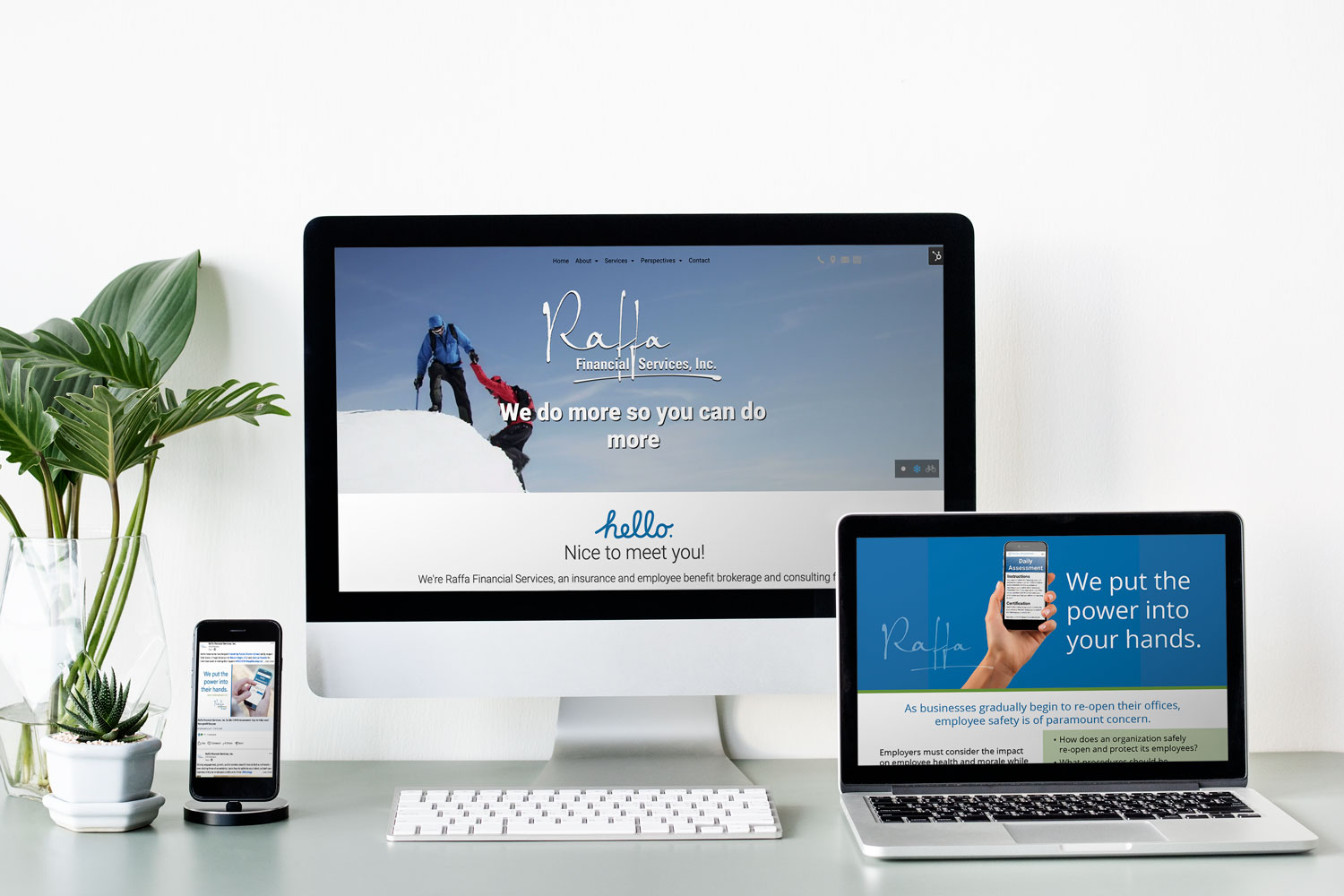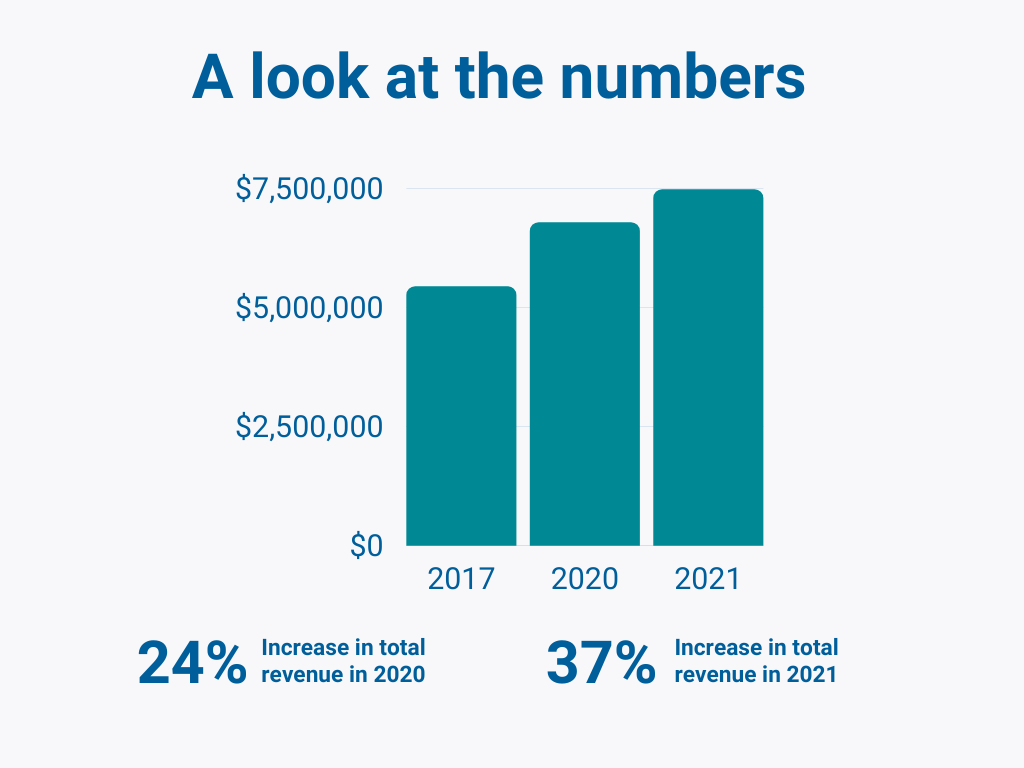 Today, with a significant amount of help from Q4i, we have:
A complete redesign of the RaffaFinancial.com website to be mobile-enabled and that accurately projects what we do and our experience, professionalism, and company culture
Adopted HubSpot as the agency sales database that our producers use to track new opportunities, creating the first companywide new business pipeline
Established monthly blogs, webinars, and newsletters
Established tracking analytics to track visits to our website and the number of prospects who open our emails, read our newsletters, or read our blogs
Improved our producer LinkedIn pages and social media presence
Evaluated our book of business and adoption of profitable small group strategies
Created our Sales Team, which is made up of all producers across all business lines and practice groups
Provided ongoing sales, database, and social media training for the team, along with ideas for career development
Institutionalized the Raffa client experience
Created the Raffa Sales Process and implemented it for all Raffa producers
Created Raffa Presentation Materials
Along with the above, Q4i provided much of the design and copy for our web designer to build out our site. Copy is continually provided for the site via Q4i, as they write our newsletters and blogs and help our organization host our monthly webinars. We also have a coordinated approach to each producer's social media presence and posts and coordinated outreach to prospects through the design and implementation of our company marketing plan.
We have organized other teams at Raffa including our Account Manager Workshop and Client Advocate and Analysts Workgroup to coordinate how we deliver a high quality and consistent client experience. Over the years, Q4i has helped Raffa in numerous other ways –whenever we ask, they're there to help.

Retire with Renewals
Craig Gussin | President
When I first started working with Q4i, I was struggling to find out how we could grow and improve Retire with Renewals. Q4i, with their sales training and marketing, taught me and showed me that we needed to change our message, our website, and how we do business.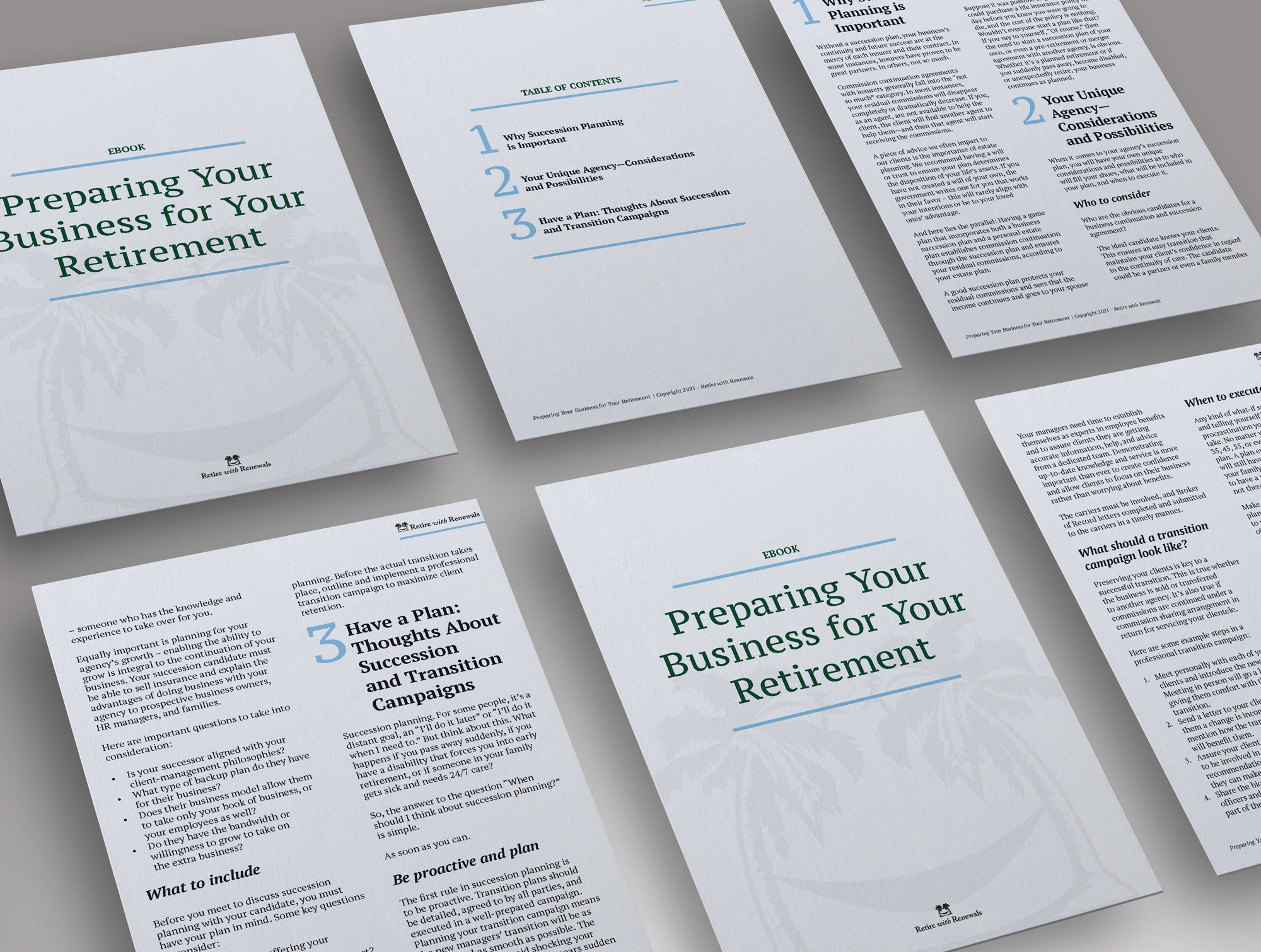 Since then, we have created a new website and changed our business model to be more effective and much more profitable, all in one year. Our business is growing, and our website looks so much better.
Q4i also helped all of us at Retire with Renewals better understand how to be more visible on LinkedIn, other media, and in the insurance industry in California.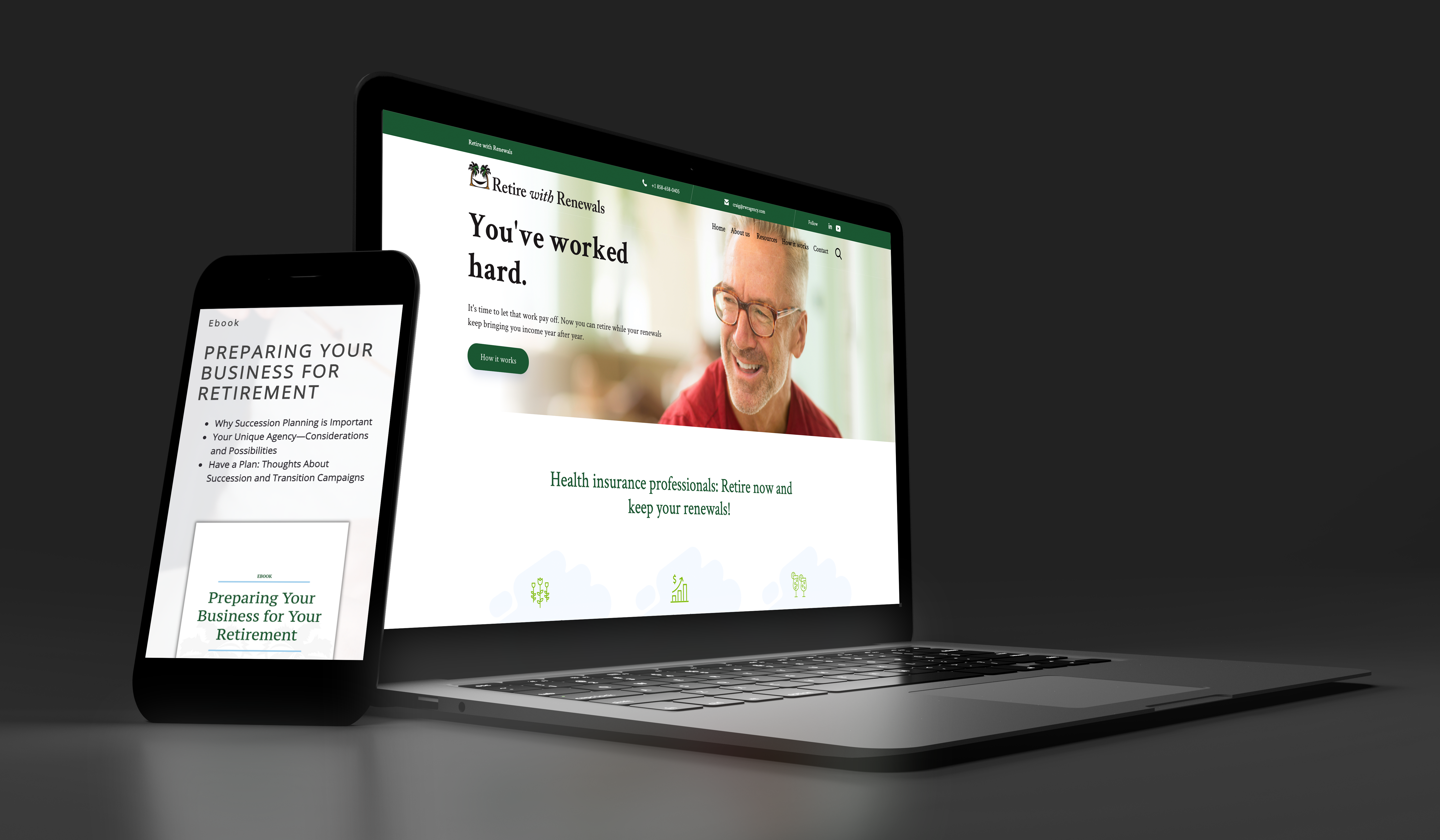 The Q4i team has worked with me and our firm and answered all our questions and concerns. They:
Improved and redesigned our logo with j.riley creative
Changed and designed our Retire with Renewals website so agents better understand what we can do for them
Refreshed and updated our website copy
Built a resources section on our website with articles, ebooks, and videos
Installed our HubSpot CRM software to help us with our marketing communications
Helped me and our firm grow our business, so we became more successful and known in the insurance community in California
With all that Q4i has done, we have just brought on our biggest client so far. We now have others reaching out to me and our firm from the changes we have made. Q4i helped lay the foundation to help us grow into the future, and we are now one of the top insurance agencies in San Diego County.
Thank you, Q4i!

Keystone Insurers Group
Billy Bridwell | Senior Vice President
Overall, I believe Q4i should be referred to as a family and not a network! We have all been part of various industry groups and "networked" over our careers. We get to an event and hold our trade secrets and strategies close to the vest because we are ultimately in the room with our competitors. Q4i is nothing like that experience! Not to take away from our industry groups as they do great things and serve each of us very well—but joining the Q4i family is a completely different level of leadership, accountability, camaraderie, support, knowledge sharing and overall helping each other to up our games!
I have been in the benefits discipline for 27 years. I am now 45 years old (yeah, do the math, I started early friends!), and I have been a salesperson, led the sales team, achieved partnership / ownership and I am currently responsible for the benefits division at Keystone Insurers Group who is a national franchiser of independent agencies.
Today we have a staff of 42 employees, covering 17 states specializing in all things group employee benefit solutions, all funding arrangements with a target ideal client of 50 to 500 employees bring expertise in both insurance and non-insurance remedies!
Very specifically, let me expand on a couple items that have resonated with me as a consistent accountability checkpoint in my Q4i partnership:
My Q4i coaching calls have been a huge inspiration and have helped keep me accountable to myself, my craft as a leader, and to my team. It's always good in life to have a mentor who can help us see our blind spots and call them out. Shoot, Michael Jordan and Tiger Woods have coaches that help them get the most out of their games. I appreciate the Q4i coaches and my Q4i network of coaches for helping me get the most out of my game!
Also, very specifically, there is a tool Q4i introduced me to that is quite simple, but very impactful! It is called the Transformation Tracker. This tool helps keep me, each person on my team, and our overall direction as a benefits organization on task with quarterly goals, specific to-do initiatives, revenue targets, revenue per employee/per client, yearly financial and EBITDA profit goals, etc. It's really helped me communicate to my team where we are now, where we are not yet, what it will take to get there, and by year end how well did we do!
The Q4i team has been there for me as a source of learning, keeping my skills and talents honed and in the forefront of the industry. Stretching and expanding my scope so I can, in turn, pour more into my team and continue to drive Keystone to claim new territory in the vast benefits landscape! Thanks to the Q4i staff and my awesome network of fellow benefits nerds! I couldn't do it alone!

Combined HCM
Donny Woo | CEO
The year we met Q4i was one of the hardest years we have ever had as an organization. We lost key employees and had client turnover. There was just one challenge after the other. We went through some really tough times and needed to take a look at what happened and how we might be able to get on the right path.
Q4i has taught me about the importance of having a structure, plan, and process in place for all aspects of running a business. From marketing, selling, servicing accounts, and managing staff, Q4i is invested in my company as a whole succeeding, not just one part.

You can achieve success in many areas of running your agency, but the most important thing you need to learn is to apply the principles taught by the Q4i team. Motivation is overrated; determination is essential. The staff and mentors at Q4i have created relationships with myself and my company that will last a lifetime!
With Q4i's support, and with valuable best practices and industry knowledge we've learned from other agencies in the network, we have created a marketing department, generated leads to support our sales team, and created a solid brand. As a company, we are very proud that we have accomplished so much in just the last six years. We have:
Changed 80% of our staff
Improved our hiring practices
Implemented specialized and specific training to ensure we set up the position to succeed
Identified key personnel and have come alongside them to help them understand how they are a part of the company's overall growth
Grew to and have maintained 98% client retention
Created a healthy culture that is diverse and strives to have a good environment where the staff can feel safe and welcomed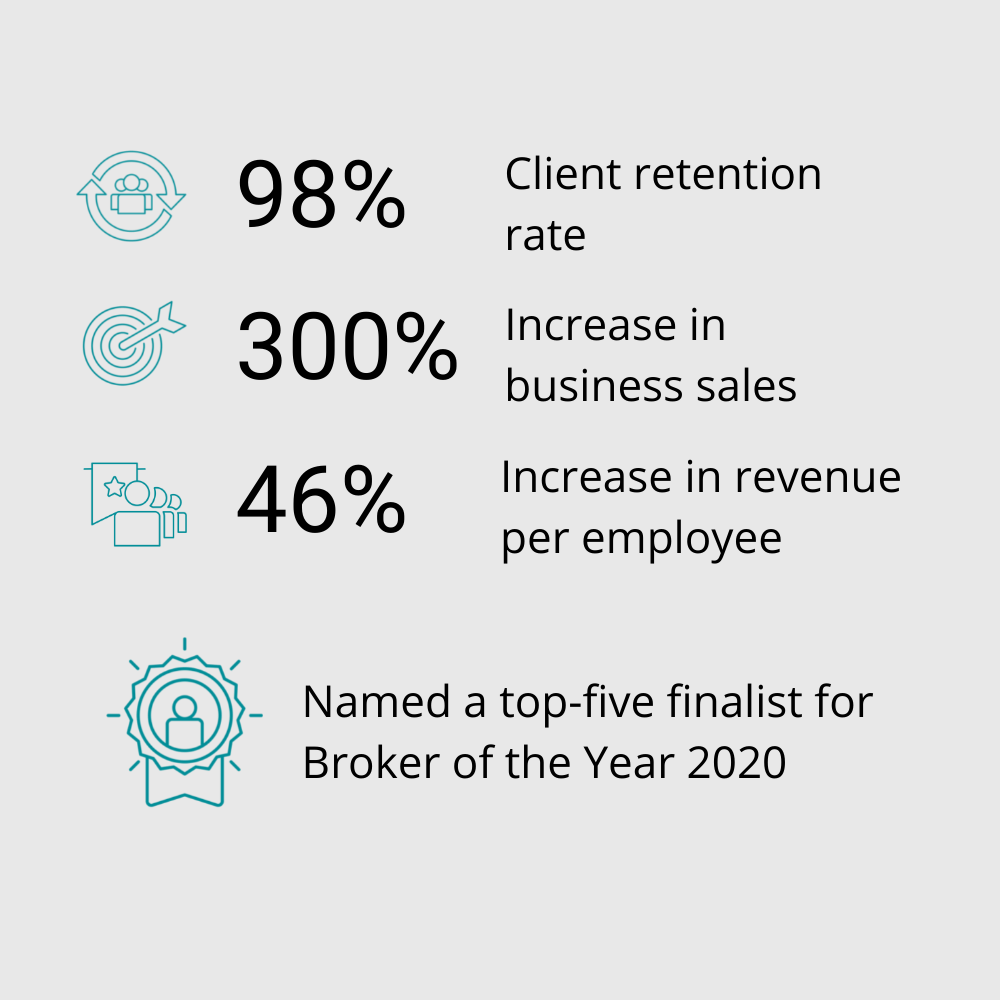 Part of the success of this is attributed to adding employee surveys and studying the responses to improve each year based on their feedback. Because of our staff and because of Q4i's help, Combined has established a trusted brand in California, and we are ready to explore other states' expansion!

Employee Benefit Consultants
Taylor Lindsey | Partner
Coming into leadership at a fourth-generation insurance and consulting firm, I felt I had a solid foundation and an excellent business to build and nurture. But I had concerns about where the industry was going. Monumental shifts, like the ACA, happened. Compliance issues were on the top of the agenda with clients. New technology was being implemented. I wanted EBC to be at the forefront so we could be creative and do what was the best for our clients. I looked for other like-minded organizations we could learn from, which led us to Q4i.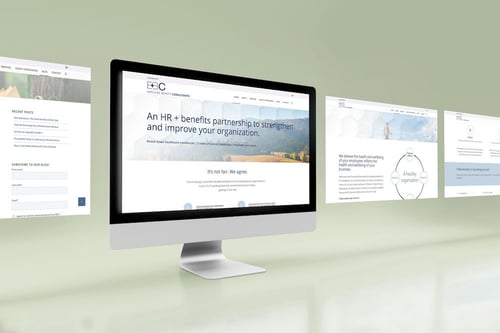 As we say, "it's a whole new world!" In the past several years, through our involvement with Q4i, we have achieved some impressive results, both tangible and intangible.
We've experienced compounding growth in our business by 20% or more.
We have developed deep confidence in our ability to solve any problem our clients throw our way.
Our team has become stronger in our ability to hear and identify things that both are and aren't being said because we've learned to listen with intention.
The most rewarding change to come from all this is our ability to identify problems before they occur. It puts us in a leadership position with our clients.
Altogether, we're more enabled to think outside of our market and firm.
EBC has the fluidity to work in a more long-term and collaborative effort with our clients, moving away from simply offering a transaction or access to an insurance product. We are now business partners with our clients who have expertise in employee benefits and HR functions. Where we used to be filled with doubt and uncertainty, we are now filled with confidence in our ability to execute a tailored solution to each of our unique client situations!
Our partnership with Q4i has helped our team develop the skills necessary to solve almost any problem our clients and prospects present to us. And we now collaborate with industry leaders all over the country and help push the entire industry forward and feel we have some influence in where the market is going.
We have a lot to be thankful for because of our relationship with Q4i and the network!