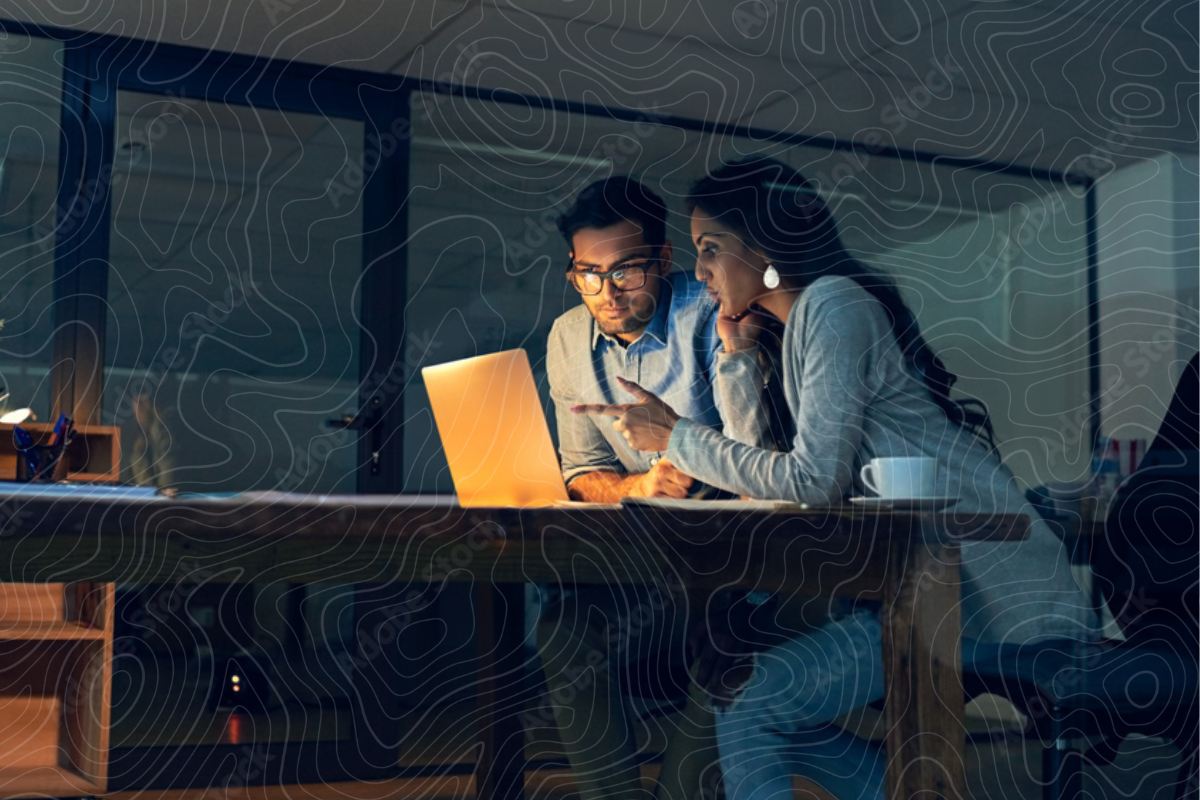 HARNESS THE POWER OF THE GROWTH PLATFORM
Your go-to resource for growth management.
LEARNING HUBS
Build a better growth model
Running a business and selling has never been easy, but today, it is more complex and challenging than ever. Driving predictable results depends on thoughtful marketing, an effective sales process, exceptional service, and strong leadership. Our Learning Hubs provide resources, planning tools, training, and content to build and flex your business muscles.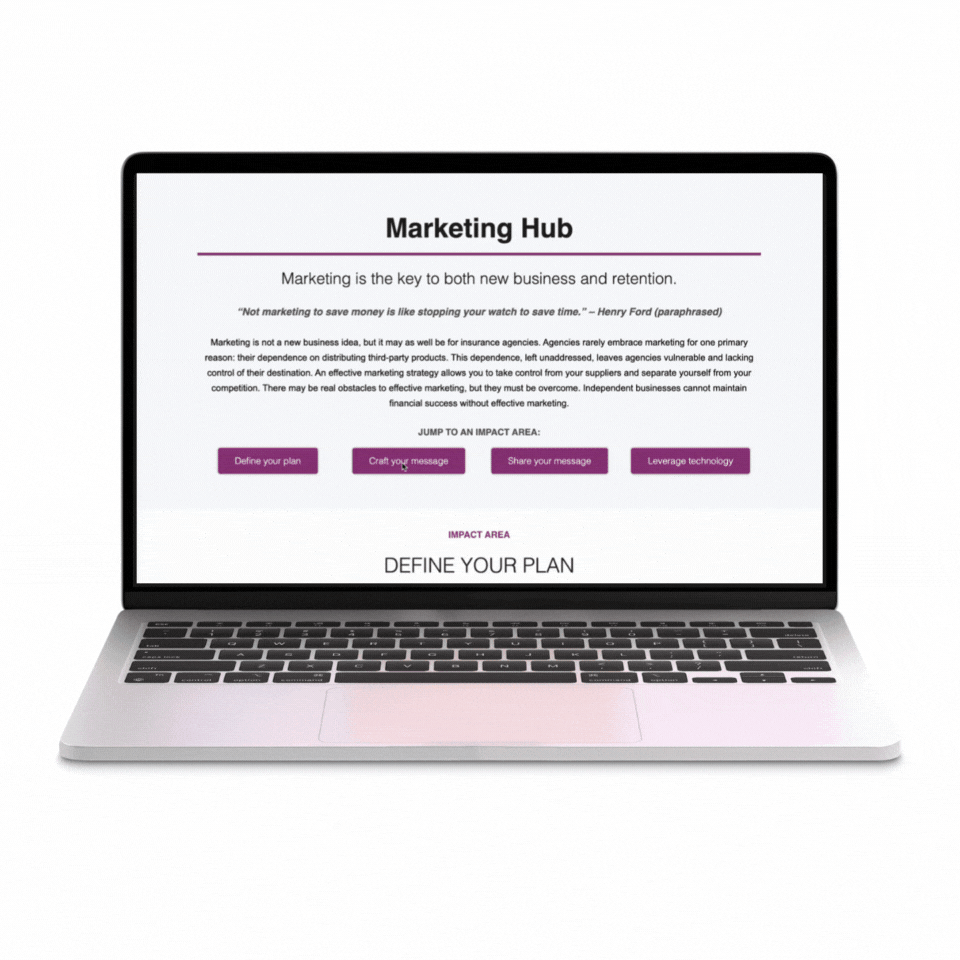 ONLINE COURSES
Kickstart your business
Your growth and success cannot be left to chance. The days of "winging it" are over. Take control and unleash your potential with specific instructions to help you create superior sales conversations, marketing programs, and operational expertise.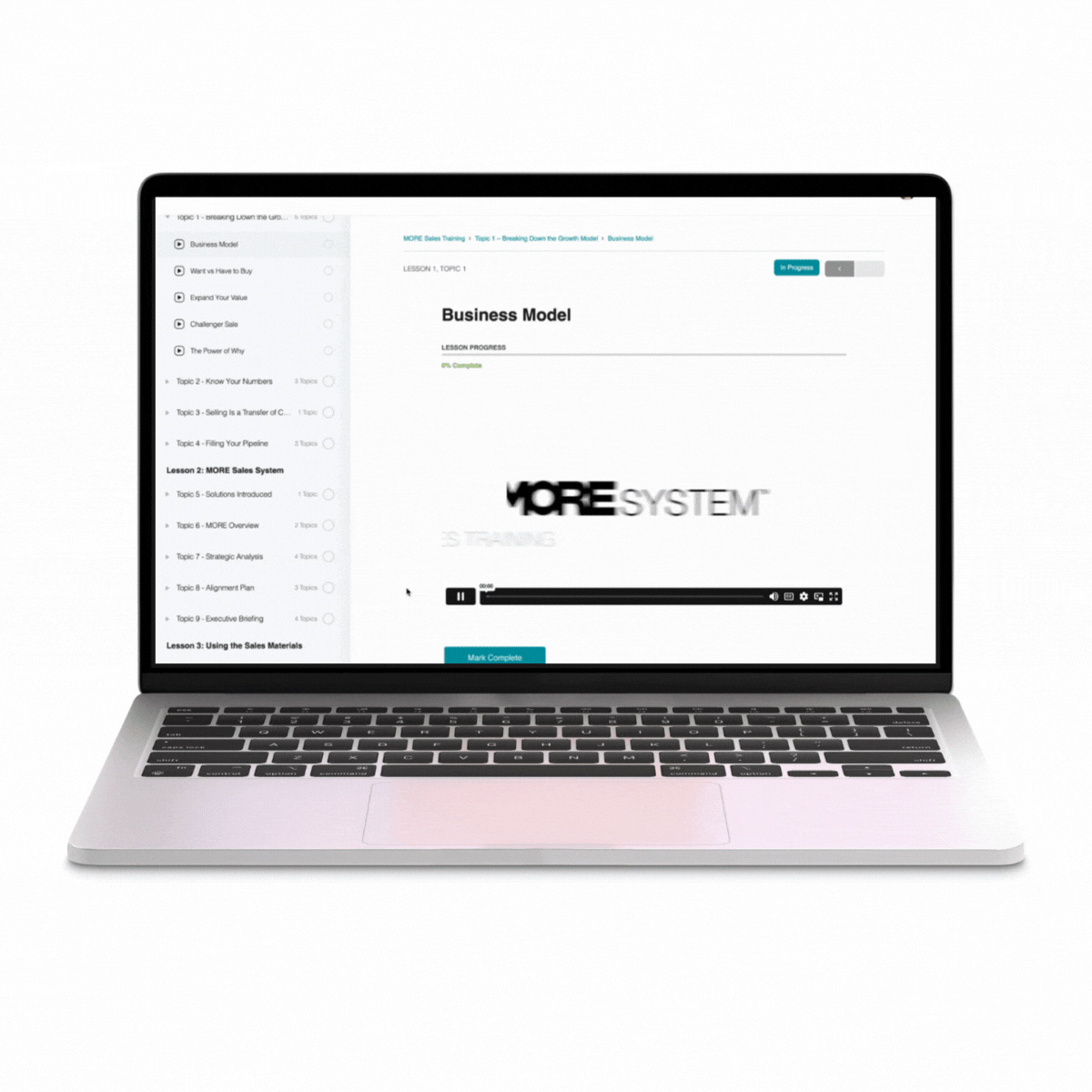 Accelerate growth with powerful features
The stepping stones on your path to growth
01

Track Your Progress

02

Resource Library

03

Discussion Groups

04

Vendor Directory

05

Ask-a-coach
Track your metrics in real-time
You can't manage what you don't measure. Access performance measurement tools that filter out the noise and focus on the key indicators of healthy growth.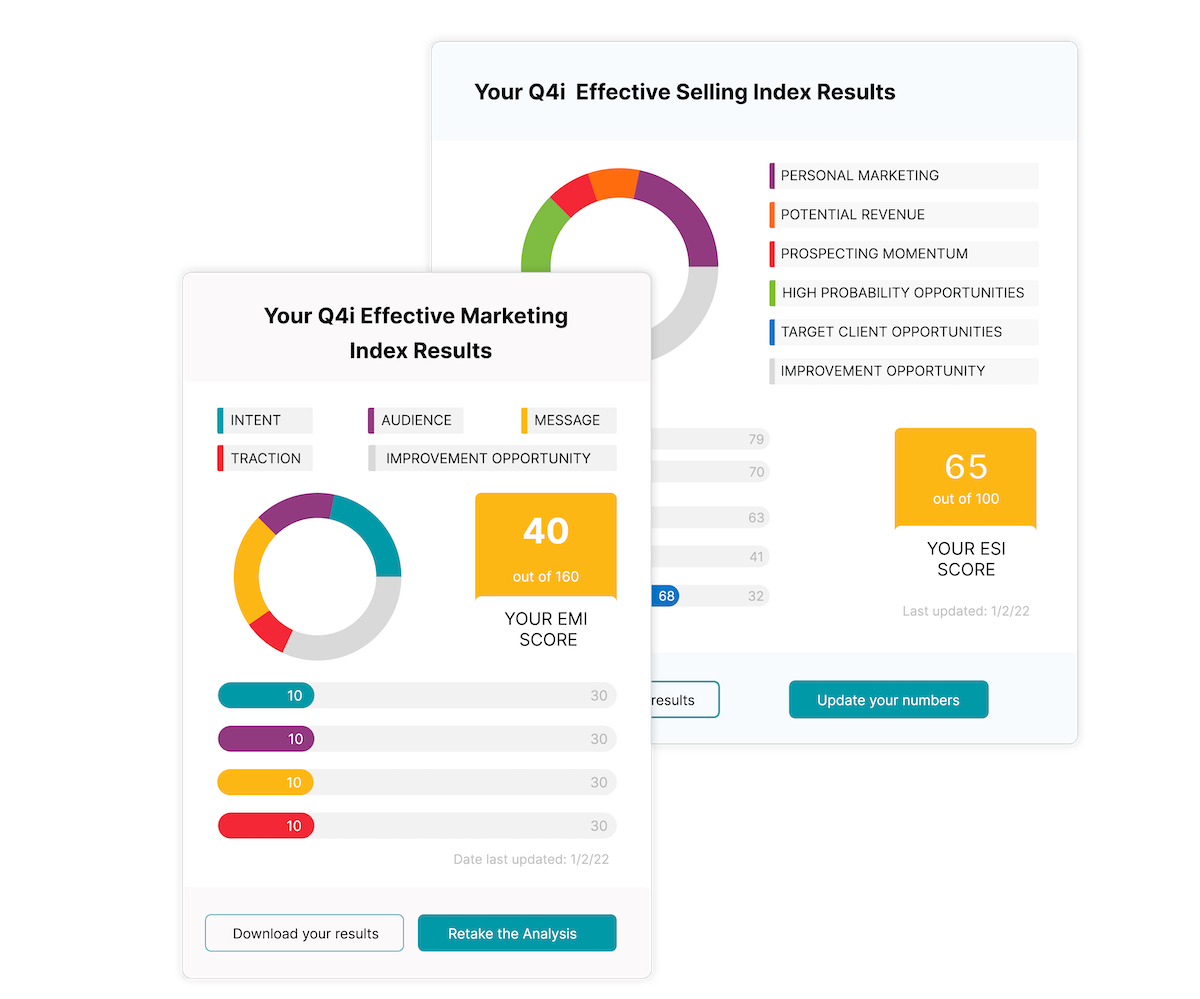 The right tools make every job easier
Enjoy the power of how-tos, guidebooks, and calculators to help educate the buyer and quantify the impact of your solutions.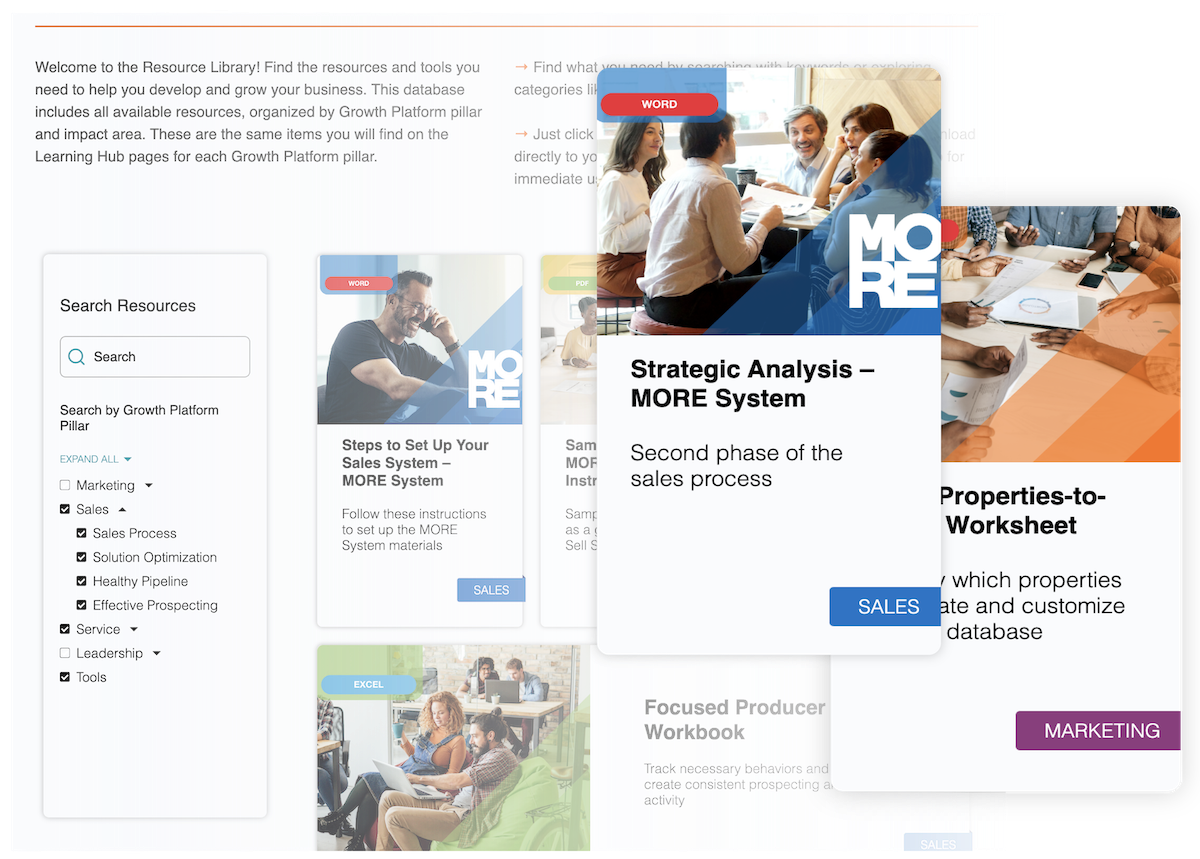 Peer group Q&A + sharing
Few learning opportunities are more impactful than engaging in dialogue with a peer group of professionals. Access discussion groups to share resources and deliberate the issues affecting your success and growth.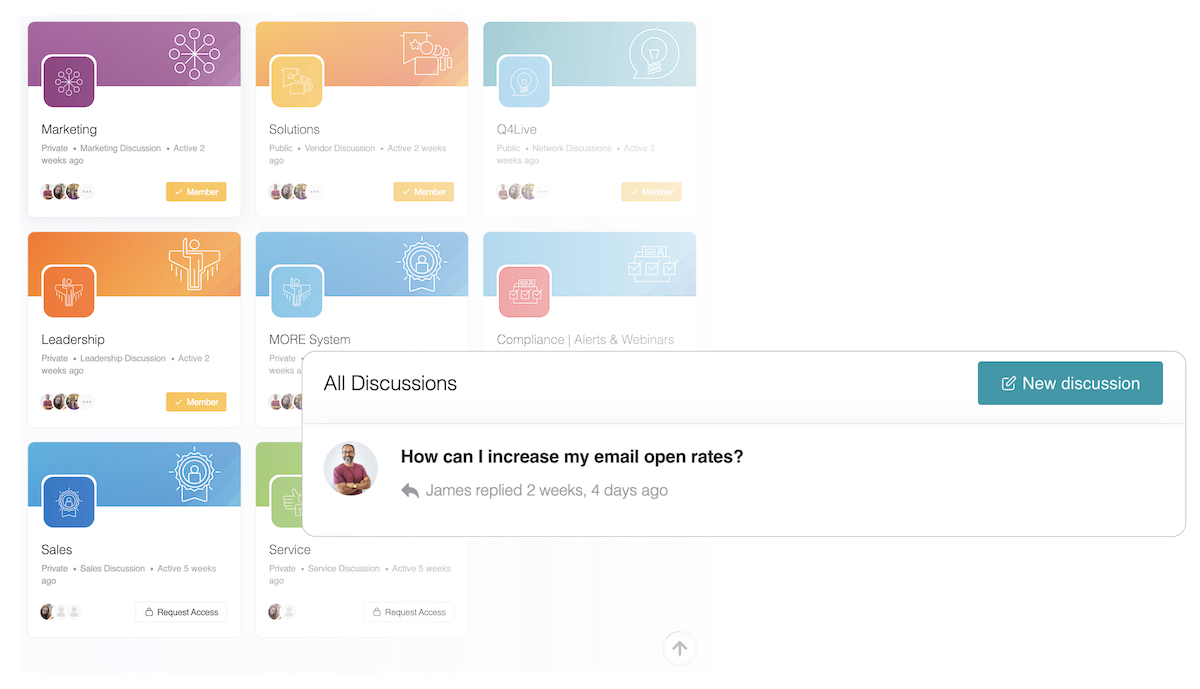 Unleash the power of solution providers
Delivering client impact is a team sport requiring collaboration with the right solution providers to win the game for your clients. Get a head start on developing more impactful partner relationships.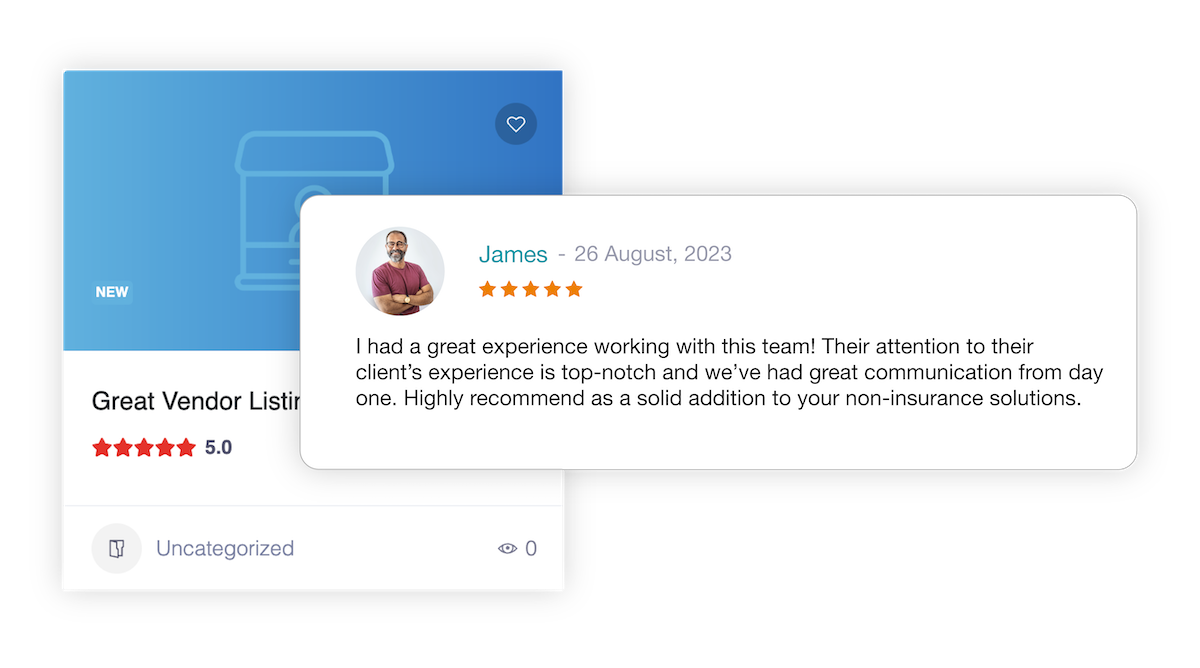 Receive personalized advice
Submit your questions and seek individualized guidance from coaches who have sat in your seat.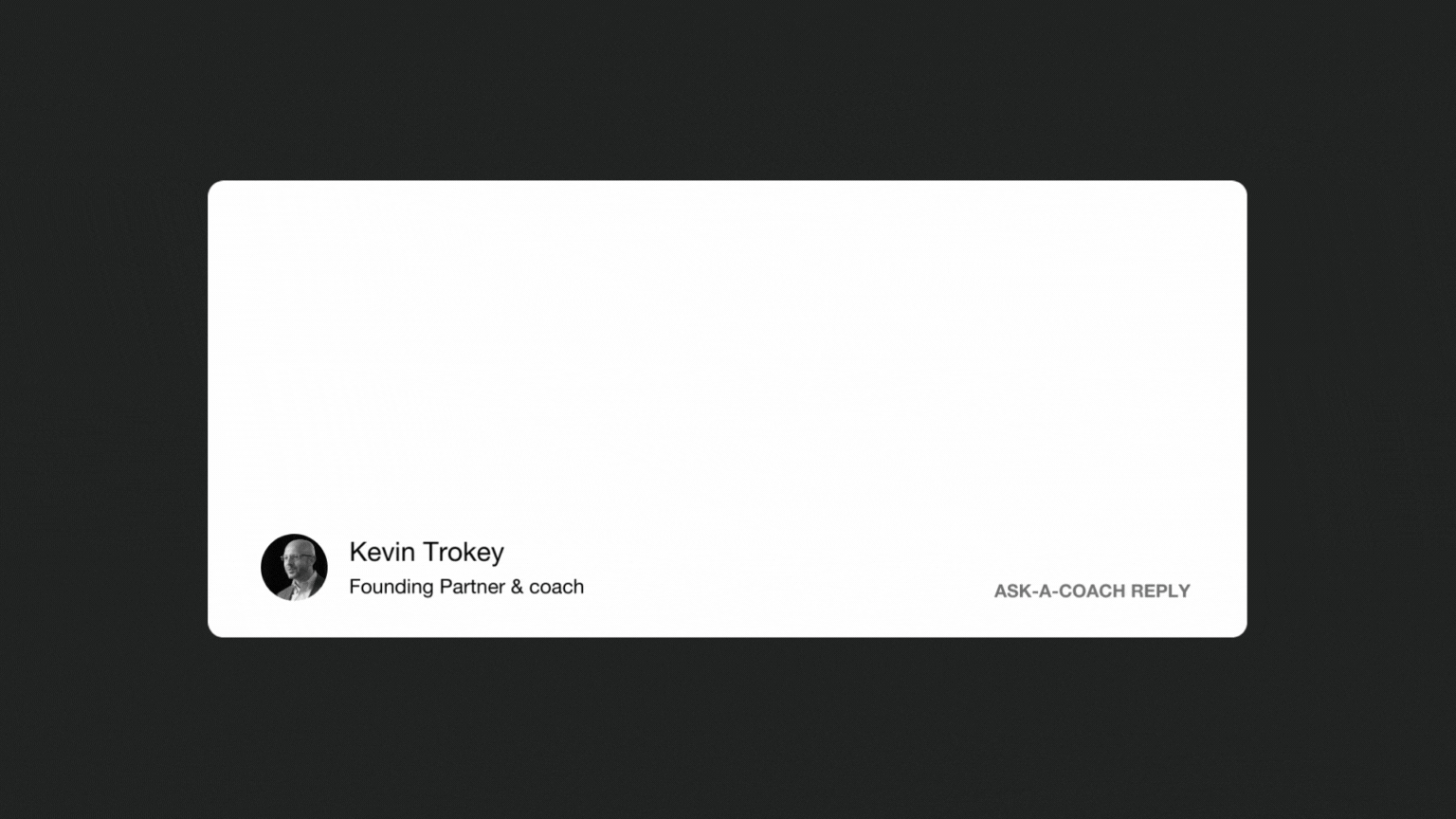 "Q4i challenges us professionally. The Growth Platform has been instrumental in the strategic growth of our business. They ask the hard questions and follow up to hold us accountable."
GROW YOUR BUSINESS
You're a self-starter, have proven your ability to build your business, and want to grow it even more. But sustainable growth comes from a more intentional focus on your whole business -- whether it's an individual book or an entire agency. Sales growth requires assertive prospecting and a consistent approach to selling. You know you need to change.
With Q4intelligence, you'll go through sales training and have access to ongoing support that will help you develop meaningful client relationships from the first interaction. The systems and processes you'll learn will help ensure your consistent results and growth across the business.
Our subscriptions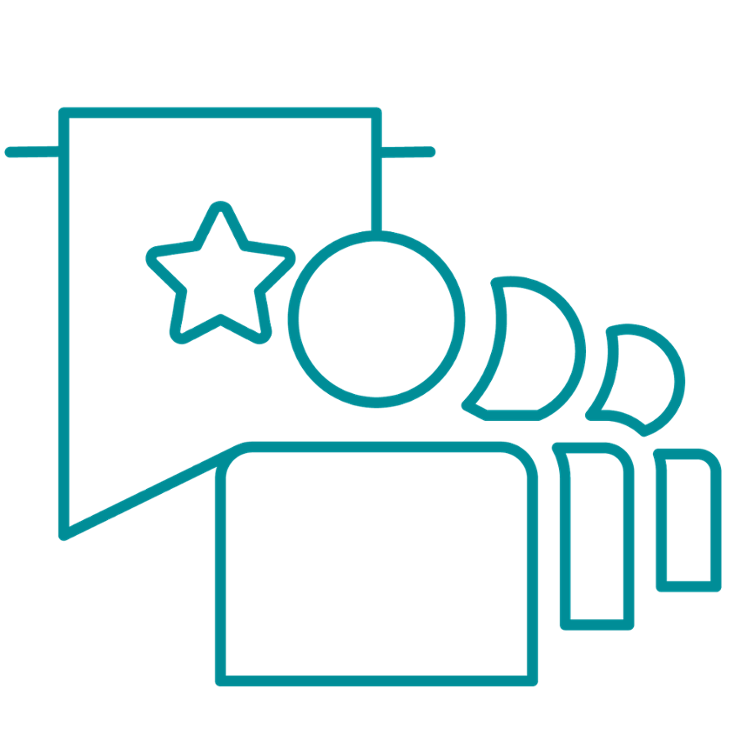 Expand
Sales training to transform your sales conversations, plus resources to expand your effectiveness with prospecting, sales activities, professional development, and client impact.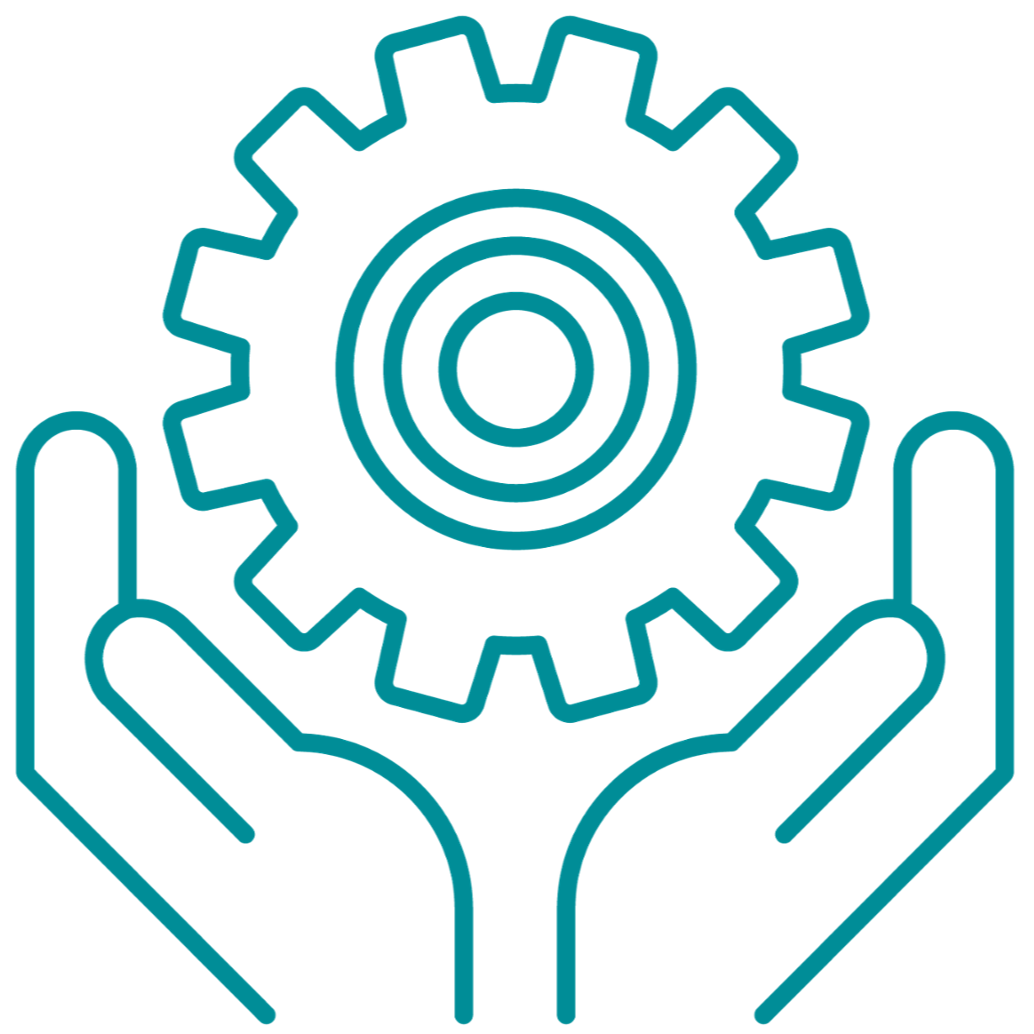 Engage
EXPAND + augment your growth by connecting with a community of peers and coaches to help support and motivate you along your path to growth.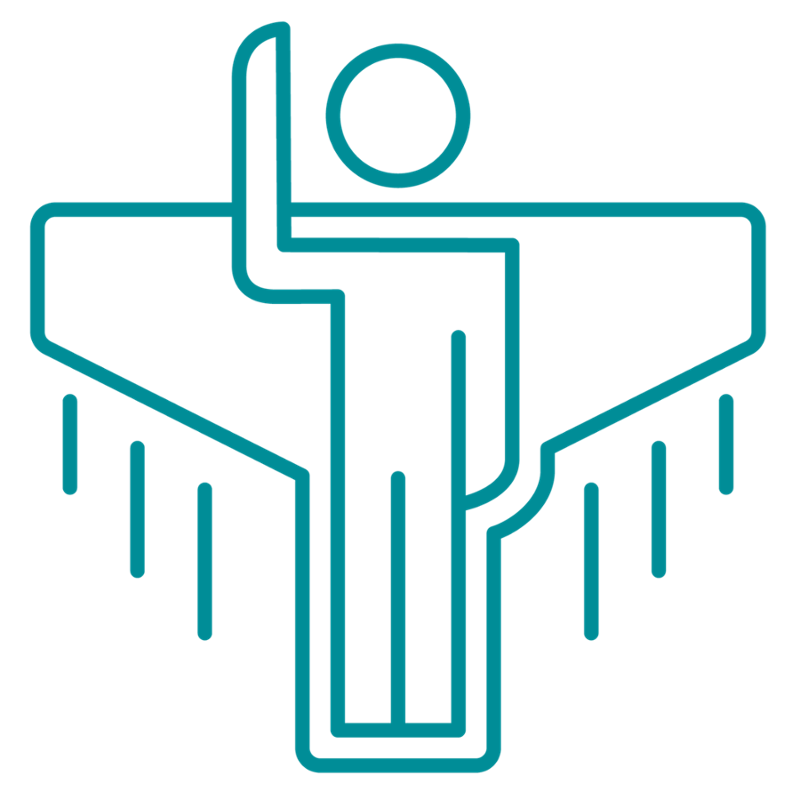 Integrate
ENGAGE + access a complete suite of agency growth resources (Marketing, Sales, Service, and Leadership) for your team members.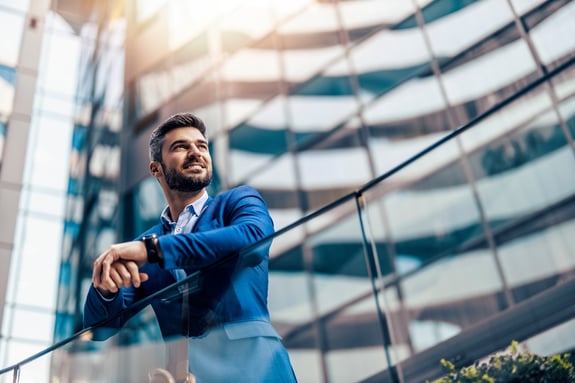 Explore our subscriptions and pricing
Leverage a learning platform built specifically to help benefits and insurance professionals reach sales results they never thought possible.