Create your path to growth
MORE prospects. MORE deals. MORE efficiency.
Remove the obstacles from your benefits business.
Whether you're a benefits producer, an agency, or a solution provider, we know how driven you are to make a difference: for your clients, team, and everyone else who depends on you. Your path forward may feel uncertain, and nagging anxiety may cast doubts, but your commitment has probably never been greater. Your potential awaits. We can help you find it.
OUR SERVICES
What's in our toolbox?
TOUCH
Growth Platform
Unlock the mystery of healthy and predictable growth.
Ensuring each operational area of your insurance agency or individual book is given proper consideration, performs to its potential, and works cohesively with other areas, requires intentional strategies. Learn to create a self-sustaining growth machine capable of taking you wherever you want to go.
TOUCH
Marketing
Capture a prospect's attention.
Marketing is the difference-maker for growth. It's the first conversation you have with future clients. It sets your sales conversations up for success. It tells buyers what to expect from you as an organization. In today's online world, if your message doesn't resonate, you may as well not exist. We can help.
TOUCH
Vendors
Build collaborative, impactful relationships.
Whether it's helping an agency or employer, you are looking for advisors motivated to solve problems rather than simply sell a product. Too many agencies and advisors are merely in the business of collecting solutions and never learning how to use them effectively. We're here to change that.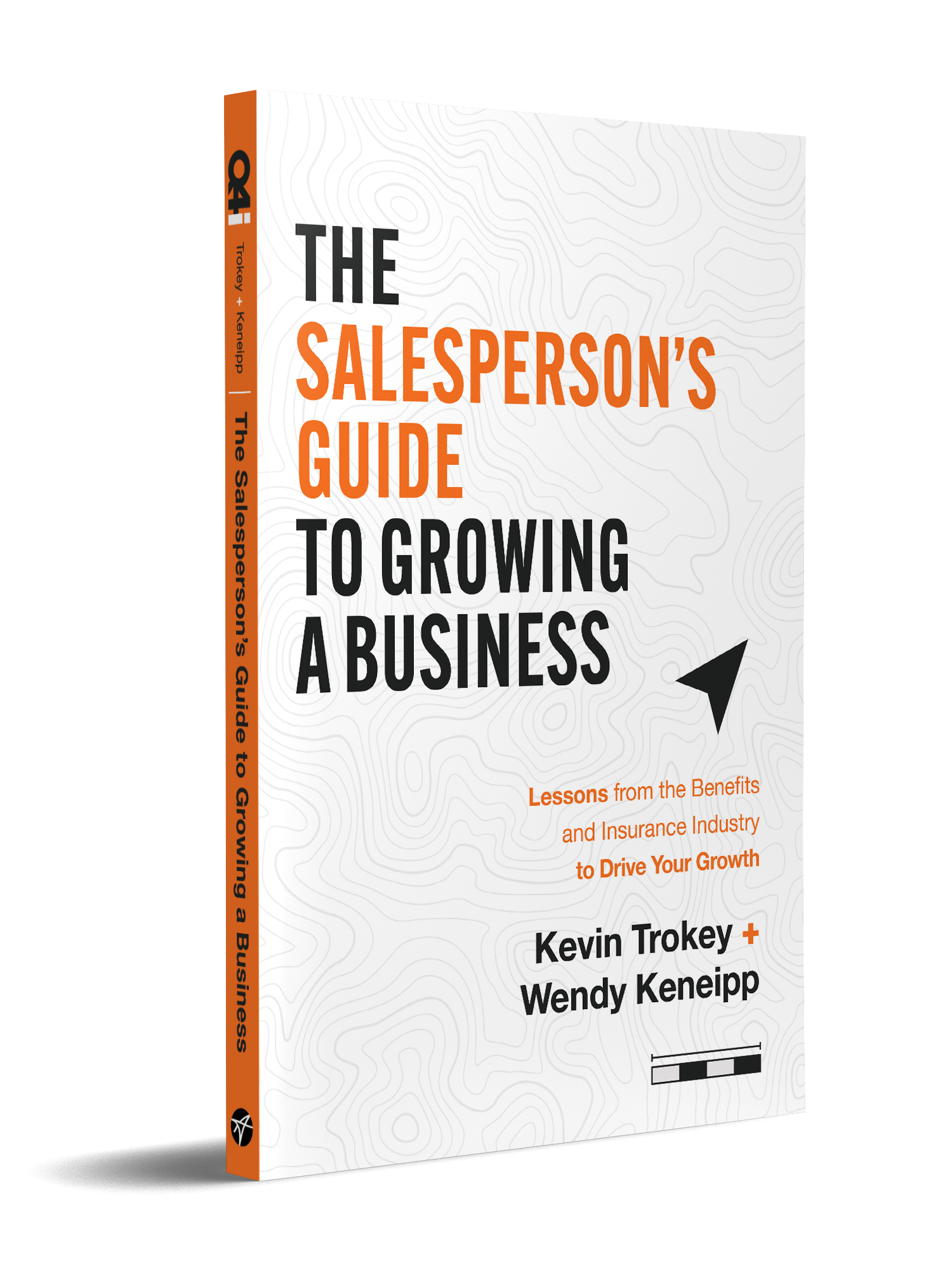 IN A TONE OF UTTER GLEE...
We wrote a book!
It's the blueprint and personal coach you've needed to grow and transform your business into a prosperous and rewarding operation.
Whether you are a business professional looking to grow professionally, a salesperson looking to grow a book of business, or an owner looking to grow an entire organization, you will find what you need in this book to make you one of the top performers in your field!
This is the guide to growing your business you'll find yourself reaching for over and over.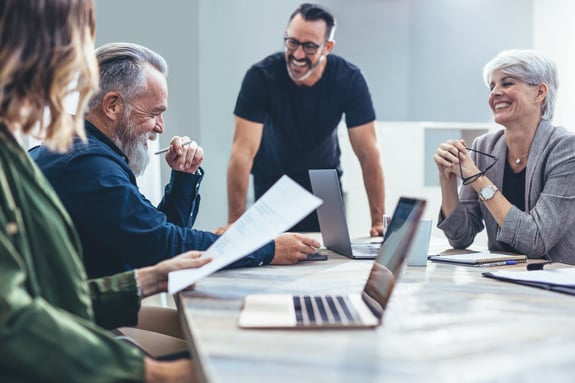 OUR PROCESS
Interested in working with Q4i?
1
Explore
Explore our services for sales growth, marketing, and vendors.
2
Assess
Insurance agencies and producers, take our analysis to further identify your greatest areas of need.
3
Select
Choose your engagement based on what needs the most attention right now. Vendors, let's talk about engagement options.
4
Grow
Create your path to growth and take control of your business with our training courses, tools, resources, and peer network as your guide.
TESTIMONIALS
How we've helped others grow.
"You will get tired of hearing from me, but holy sh*t!!! Thank you, thank you. I am drinking the Q4i Kool-Aid, and I am ecstatic. Thank you both for the kind words and for being such good coaches. It has been a while since I have felt so much purpose in my job. I appreciate it, and I am ready to learn more and make my craft so much better"
"I have to give a big 'Thanks' to Kevin, Wendy, and the Q4i team!! Their leadership in the benefits industry is helping shape the future of our professional development and our clients' experience. Thanks Kevin for all those coaching sessions and always asking the question beyond the question. Joining the Q4i family is one of the best decisions I have made both personally and professionally. I'm enjoying the journey!!"
"Our agency's primary goal is to step up to the next level and compete against the big national brokers and consultants. The team at Q4intelligence has been instrumental in helping us analyze our current book of business, our current service model, messaging, marketing and sales process so that we could determine exactly where our firm is today. This process has been invaluable for us and, with the help and guidance of everyone at Q4i, we have formulated a cohesive and exciting plan for where we will be tomorrow."
"As an independent benefits agency, the opportunity for us to provide value to our community has never been more exciting. With ownership comes challenges that become more complex every year. To effectively compete and win, we need help navigating everything from leadership and client service to sales and marketing. The team at Q4intelligence has developed a formula and accountability structure that will help anyone succeed, so long as you are willing to put in the effort. Since working with Kevin and Wendy, my business has grown in a meaningful way; I have a clear vision of my purpose and the confidence I will accomplish my intended outcomes."